Midnight Sun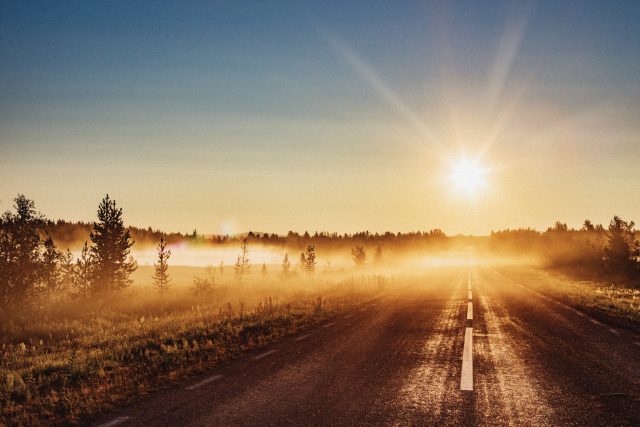 Midnight Sun is something very special only a few places in the world can offer. Lapland is naturally one of those places which can offer this phenomenon. Lapland in Finland really is the Land of the Midnight Sun!
Midnight sun is an amazing phenomenon which occurs near the Arctic Circle. In Finland the Arctic Circle goes about through the middle of Lapland and the city of Rovaniemi.
Midnight Sun or nightless night means time when the sun stays up at the local midnight. At Finland's northernmost areas the sun stays visible for unbelievable 73 days in a row during the mid-summer.
That time in the summer you can have sunshine all the 24 hours of whole day. No matter if it's two at night the Lapland's sun just won't set. Lapland is one of the few places in the world to see this phenomenon. Midnight sun is one the things you should really visit Lapland in summer.
Midnight sun safari
Experience the midnight sun and the nightless night of Lapland by going to a midnight sun safari.
Only thing that could ruin your safari are the clouds!
Recommended For You