Accommodation in Lapland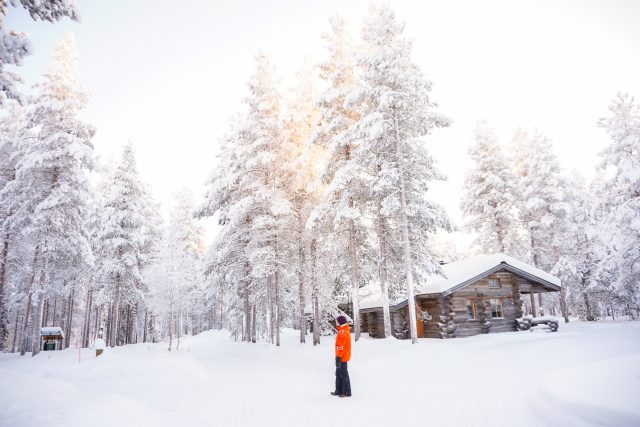 Lapland offers you a wide selection of accommodation possibilities. Whatever your needs are, you will find a suitable and a high quality accommodation which makes it possible for you to enjoy your holiday with full enjoyment.
All of the resorts in Lapland have naturally traditional hotels and spa hotels. Well calling the hotels traditional is not the best description, because they are everything else. Watching out of the hotel room's window or just walking out the hotel and you're in the amazing surroundings which only Lapland can offer.
Accommodation options
If you prefer you can always rent a cosy Log Cabin in Lapland or perhaps even a luxurious villa, which perhaps give you a more natural accommodation. Talking about natural how would a night in glass igloo in the Igloo Village or in a hotel room in the Ice Hotel sound?
If you really want to experience the nature of Lapland take your own tent and make your own home anywhere in the wilderness of Lapland. That could be just for one night or whatever you want. Accommodation possibilities are limitless in Lapland.
Your holiday accommodation will be unforgettable because Lapland offers many different accommodation options. You can spend your holiday in a quality hotel near the lively nightlife or in a cosy Log Cabin surrounded by the Lapland's beautiful nature. If you are after a very special accommodation, Igloo Village and Ice Hotel surely guarantee you that side.
Airbnb is a good option in Rovaniemi
There are good accommodation options via Airbnb especially in Rovaniemi. Use the search of Airbnb to find a suitable option for you holiday. Airbnb can a great alternative way to find cheap accommodation in Rovaniemi.
You can find good Airbnb accommodation practically everywhere in Lapland. Whether you want to stay in a city centre or in complete peace surrounded by woods, Airbnb is a good option. Just make sure you read the reviews and terms before deciding on your accommodation.
Recommended For You