Northern Lights Tours in Lapland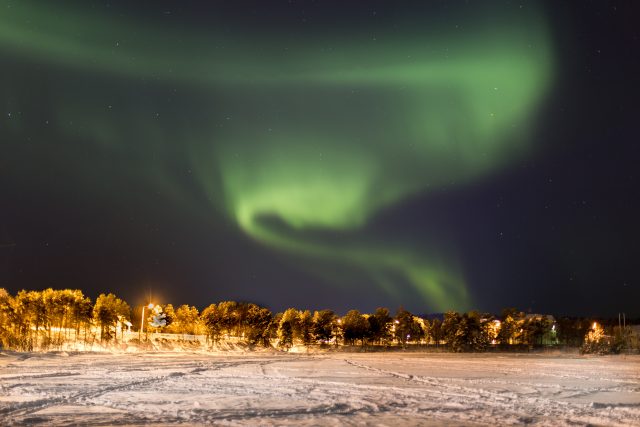 Another amazing nature's phenomenon which also occurs in Lapland is the Northern Lights, also known as Aurora Borealis or Polar Lights. Northern Lights are a colorful phenomenon seen in the sky mostly at nights. The phenomenon of the Northern Lights is born at the height of about 100 kilometers. The shape and colors of the Northern Lights varies beautifully. One of the best ways to see this nature's own art of Northern Lights is perhaps from a Glass Igloo at the Igloo Village.
Want to see Midnight Sun and Northern Lights? Come to Lapland, Finland! There are many companies in Lapland which offer Northern Lights Tours. If you want to be adventurous you can take your own trip to the wilderness and see if you are lucky enough to see the Northern Lights.
MIDNIGHT SUN
Midnight Sun and Northern Lights are something very special only a few places in the world can offer and Finnish Lapland is naturally one of those areas. Midnight sun is an amazing phenomenon which occurs near the Arctic Circle. In Finland the Arctic Circle goes about through the middle of Lapland and the city of Rovaniemi.
Midnight Sun means time when the sun stays up at the local midnight. At Finland's northernmost areas the sun stays visible for unbelievable 73 days in a row during the mid-summer. That time in the summer you can have sunshine all the 24 hours of whole day. No matter if it's two at night the Lapland's sun just won't set. Lapland is one of the few places in the world to see this phenomenon.
Recommended For You